Simple Chaos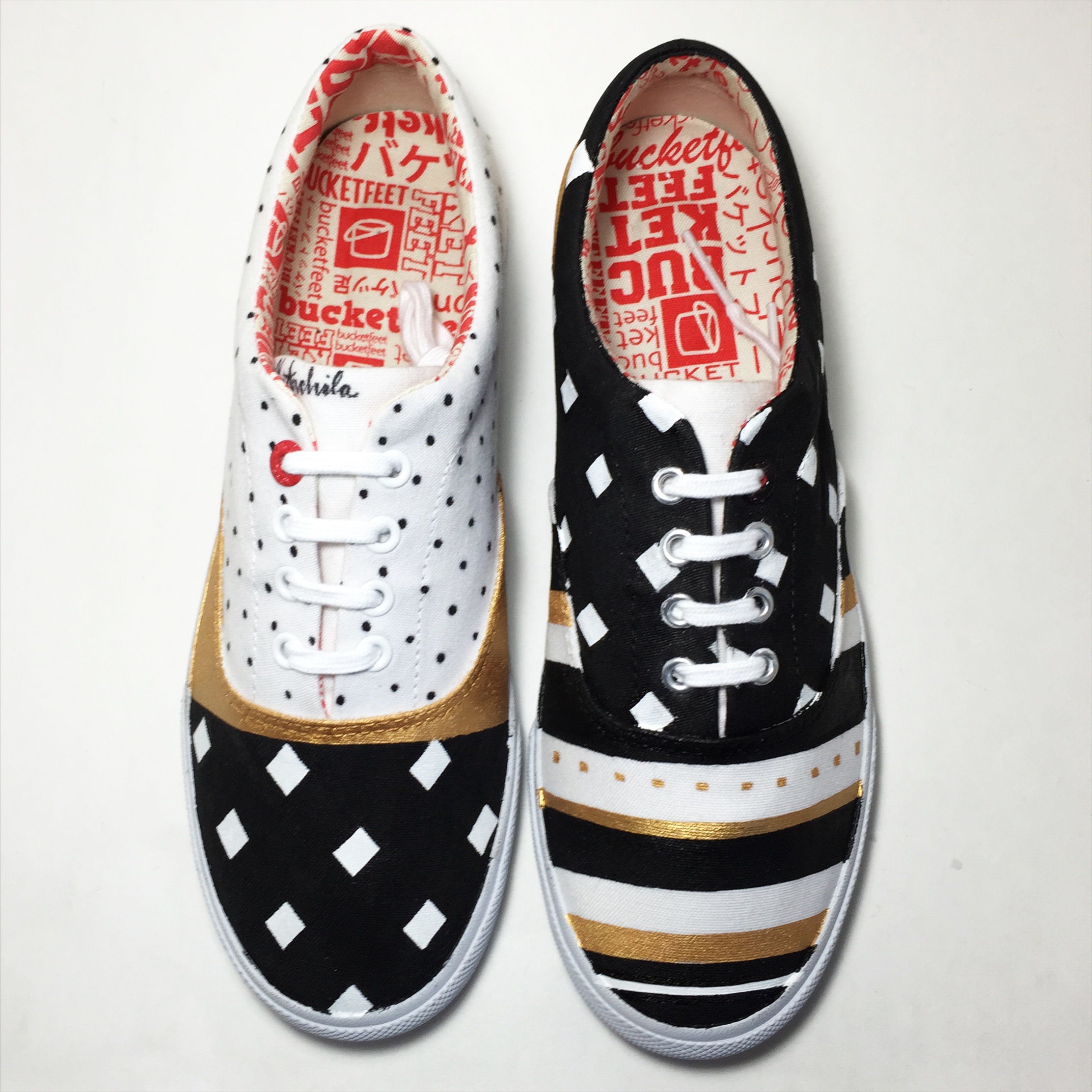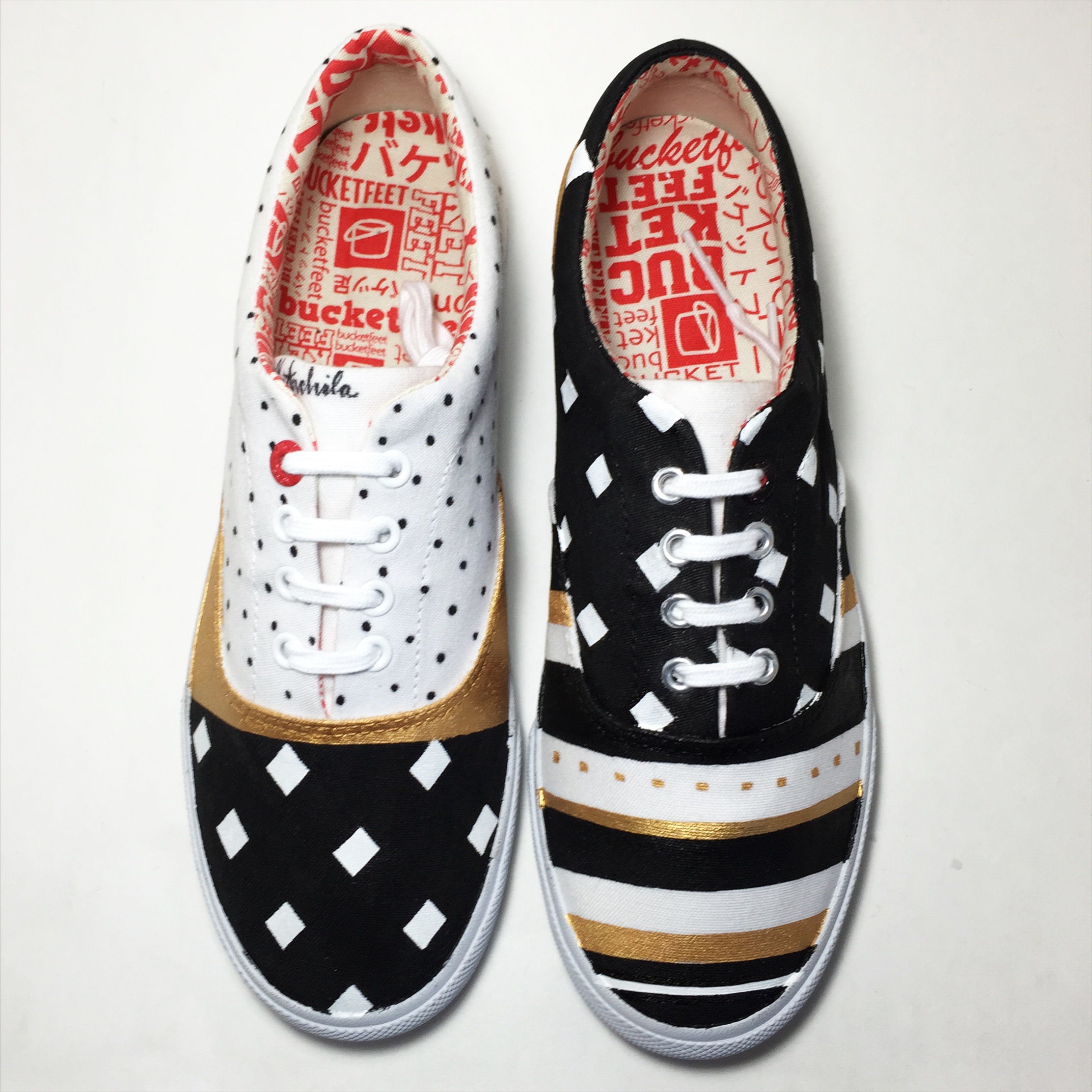 Simple Chaos
You can be simple, but you don't have to be boring. This black, white and gold design can be worn with pretty much anything for a classy, chic look. If you're feeling bold, wear them with solid bright-colored pants and you'll be golden..... literally.
*** Design comes on a generic, wholesale shoe brand. For inquiries about purchasing this design on a pair of BucketFeet, please Contact me and your inquiry will be forwarded to a BucketFeet Artist Coordinator.
For all other brands (Vans, Toms, Converse, etc.):
1. Go back to the Kelseyland Shop and Choose "Custom Design" as your item.
2. Choose your brand & style.
3. Add the item to your cart
4. Choose your size and describe your order (for this design type "Simple Chaos").
5. Put in your payment & shipping information and you're all set!